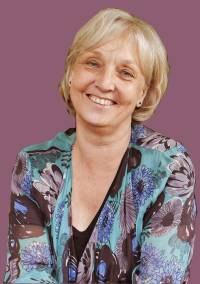 Children's Laureate 2001-2003
Carnegie Medal 1989, 1992
Whitbread Award 1993, 1996
Guardian Fiction Award 1990
DESIGN A PRAM
Poor Mr Oakway has to think of something to keep his whole class busy while he writes reports.
Design a pram!

Hetty and Oliver, the bossiest children in the class, take over straight away, but they have very different ideas about the perfect pram.

So which design is the best? It's up to Mr Oakway to decide ...
---
---
Design a Pram is a book by Anne Fine for younger children, with illustrations by Philippe Dupasquier. It was first published in 1991, and reissued in 2002 as part of the Banana Books series for newly fluent readers.
Buy Design a Pram from

.
ISBN: 978-1-4052-0137-7
---